Protecting Your Interests in a Partnership Dissolution
April 11, 2022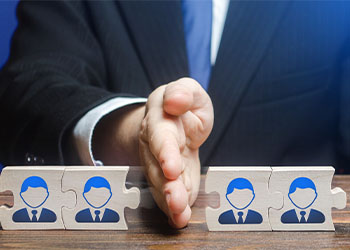 When partners go into business together, the future looks rosy, but things don't always work out as planned. Hopefully, the partners can survive all disputes and challenges that create a headwind, but if not, the partnership may face dissolution.
The issue of possible dissolution should have been addressed in a solidly-crafted partnership agreement in the beginning, providing a structure for how to address the issue. Simply put, dissolution is not just a matter of closing the doors to your business (figuratively or literally) since there are legal ramifications, plus creditors to be paid off and customers, suppliers, and others who may have a say in the matter.
If your partnership in or around Troy, Michigan, or anywhere in Oakland or Macomb counties, is facing dissolution, contact me at Redmond Law Group. As an experienced business attorney, let me help you address all the issues involved so there are no loose ends that can come back later to haunt you.
Common Reasons for Dissolving a Partnership
A partnership can run into difficulties that make dissolution the only logical conclusion. For one, the business you're in may not be sustainable. The product or service you provide has suddenly been outdone or outpaced by another entity, and your revenue is falling short.
Alternatively, there may be friction and conflict between the partners over the direction of the company or other issues. One partner may simply decide to retire, or a partner may pass away unexpectedly.
Sometimes, according to your partnership agreement, you may be able to buy out or replace a retiring partner and keep operating, but in others, the loss may be too great to overcome or the remaining partners may not be able to agree on a plan of action.
The Process of Dissolving
The first step in the process is always to consult with a business attorney who can review all your agreements and documents to advise you of the proper steps to take in dissolving the partnership.
Depending on whether the issue of dissolution has been addressed in the organizing agreement (and it should have been), it may take a vote of the partners to decide to dissolve. If there are only two partners and one partner decides to leave or passes away, the other will have to make the decision.
You should then create a Dissolution Agreement. I can help you with this as the wording is important to protect yourselves and your legal obligations.
On the compliance front, once you decide to dissolve the partnership, you will have to file a Certificate of Cancellation with the Corporations, Securities & Commercial Licensing Bureau of the Michigan Department of Licensing and Regulatory Affairs.
You will also have to relinquish any fictitious business name rights, as well as permits and licenses your business relies on.
Important Considerations
As noted at the beginning, dissolution is not just a simple matter of closing the doors. You still have debt and tax obligations. If there are employees, you have to wrap up your obligations to them. If you have contracts, you will have to review those to see if there is a way out of the agreement without being in breach of the contract, which could end up in litigation.
When it comes to debts, you need to send a notice of dissolution to creditors. It's also advisable to publish a notice in the local newspaper. If debts are shared jointly and one partner declares bankruptcy, the other partner or partners will have to deal with that. The debt load, in the eyes of the creditors, will then fall solely on the remaining partners' shoulders.
If the company has assets, those must be distributed. Here again, the process for doing this should have been addressed in the original partnership agreement.
How Redmond Law Group Can Help
As you can see from the above discussion, there is a multitude of details that need to be reviewed and dealt with. Going it alone can often result in overlooking an important consideration. Further, if the dissolution is contested by one of the partners who won't agree to the terms of the dissolution, you could end up in court with a judge resolving matters, and nobody wants that.
If dissolution is on the table for your partnership in or around Troy, Michigan, contact me immediately at Redmond Law Group. I will work with you and your partners on formulating and navigating a workable dissolution plan.